2000 Photo Archive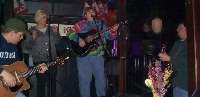 - Includes Ed Crouse, Guitarist of Avogadros Number as well as Jo and Chris Promo Photos.
2001 Photo Archive
- New Member, Ron Cederlund, and the return of Jodi Hillman-Taylor!

- The Addition of New Member Chuck O.
Something From Nothing's
New Single is Available!
SFN recorded their first demo single entitled "If You'd Only Love Me". Listen to it now exclusively on our MP3.com website.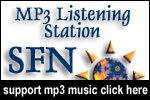 Please don't forget to support local music, visit our MP3 Station.